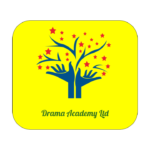 Terms and Conditions of Drama/LAMDA Provision
Drama Academy Ltd will use their best endeavours to schedule 28 lessons for each pupil over the course of an academic year (from September to the following July)

Invoices will be issued to the parent/guardian by Drama Academy Ltd in respect of each following term before the start of each term

Payment of the term's invoice is due before the first class of the term to which it relates and should be paid directly to Drama Academy Ltd. Drama Academy Ltd may suspend teaching where there are unpaid invoices after this time.

Drama Academy Ltd works under a Licence Agreement to provide drama provision outside the school timetable at the school premises.

Your agreement for these lessons is direct with Drama Academy Ltd who are responsible for the invoicing and administration.

Lessons will still be charged if the pupil is absent for any reason.

Any lesson(s) charged for but not actually taught by a teacher during the relevant term due to a teacher's absence will be credited on the following term's invoice, unless that lesson is made up by the teacher or alternative teacher during the term.

Any scripts, poems or other sundries supplied by Drama Academy Ltd to the pupil during a term are included in the terms fees (apart from the cost of a branded folder).

Notice to discontinue tuition must be made in writing and received by Drama Academy Ltd at the following email address: [email protected], by the beginning of the term preceding that in which the lessons are to be discontinued, failing which a term's fees will be payable in lieu of notice.

Parents/guardians will be given notice of any forthcoming increase in tuition fees.

Drama Academy Ltd, the pupil and their parents will liaise about entry for examinations and competitions.

No extra LAMDA tuition from teachers may be undertaken by the pupil without the prior consent of Drama Academy Ltd.