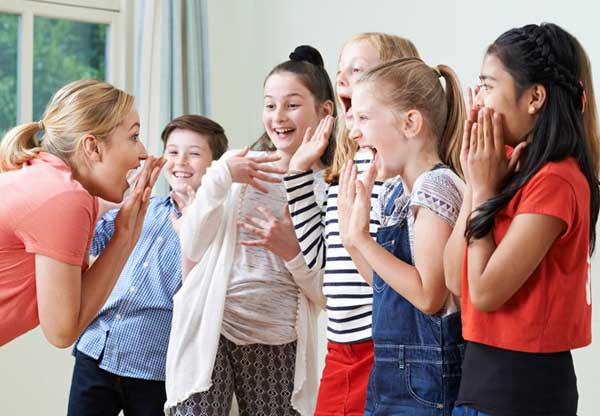 Benefits for Schools:
We run 1 hour classes of up to 10 students at schools on a license agreement, out of school hours, so before and after school, with some shorter, smaller classes running at lunchtimes. This then shouldn't cause any disruption to the school day, but achieves first class drama lessons for those who wish to participate. Fees are paid directly to Drama Academy Ltd who organize registration, and communications with parents
Drama classes are run under a license agreement with

the school.

Schools will normally inform all parents of the Drama

Academy classes available for

their child's year group.

Parents can then contact Drama Academy to register

their child into a class.

Once registered, Drama Academy Ltd will usually handle

all communications with

parents regarding the classes, however some schools

may wish to have a more 'hands-

on' approach.

Drama Academy then organizes class times, class registers,

exam registration and

dates, in partnership with all school policies communicating

with parents.

Termly fees are invoiced by Drama Academy and paid directly to Drama Academy Ltd.